The famous Shillington Handmade Project allowed me to create
something in regards of design principles, colour theory, lateral thinking
and typography—away from the influence of the computer. I had to think outside the box. Literally, outside "the box" of the computer.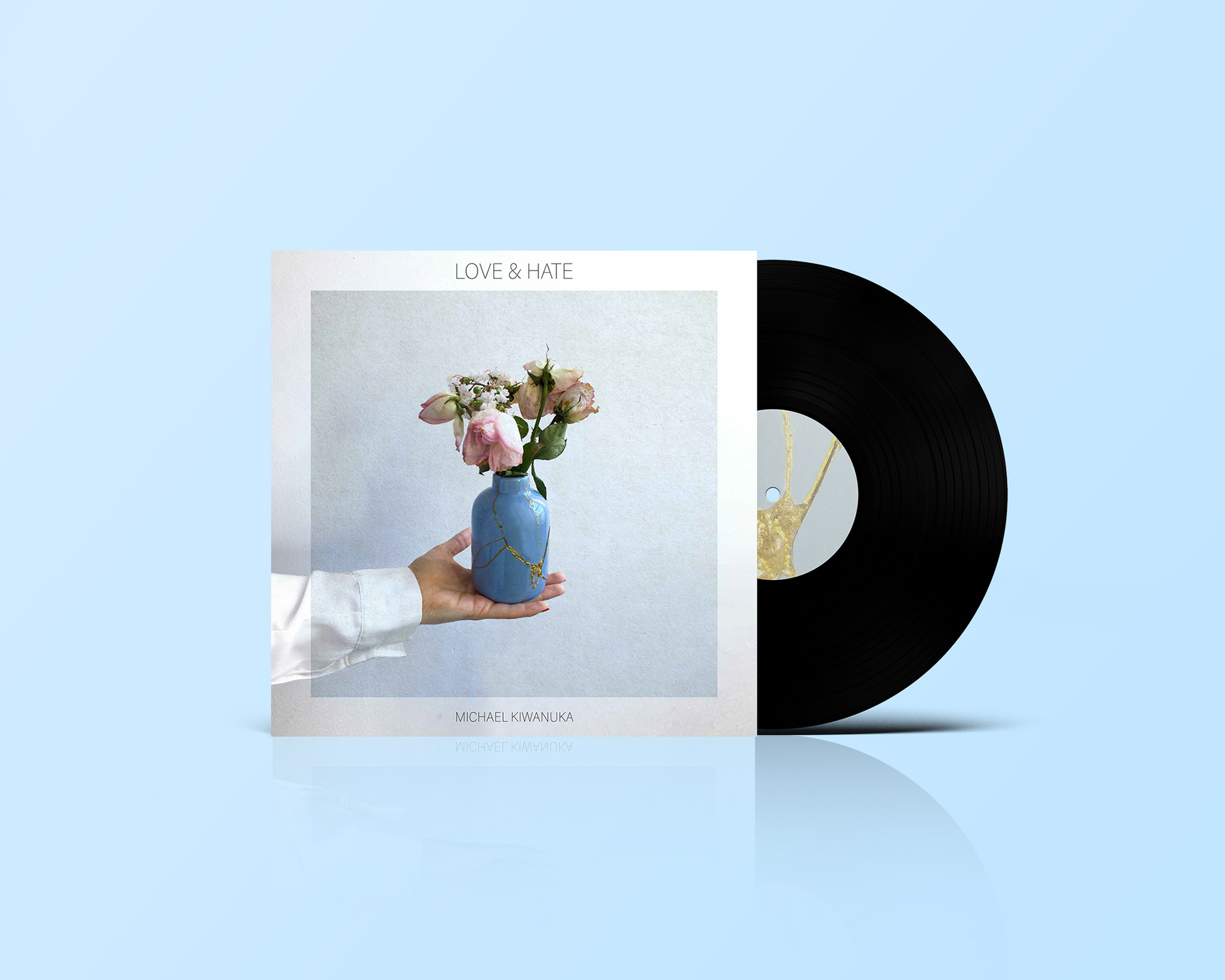 Michael Kiwanuka is a British artist and creator of the album Love & Hate.
The album is about dealing with hard times in life, resilience and never giving up.
The meaning of these songs is expressed by
a fixed broken vase, faded roses, soft colours
and a thin fragile font. 

"Love & Hate — how much more are we supposed to tolerate?
-You can't break me down."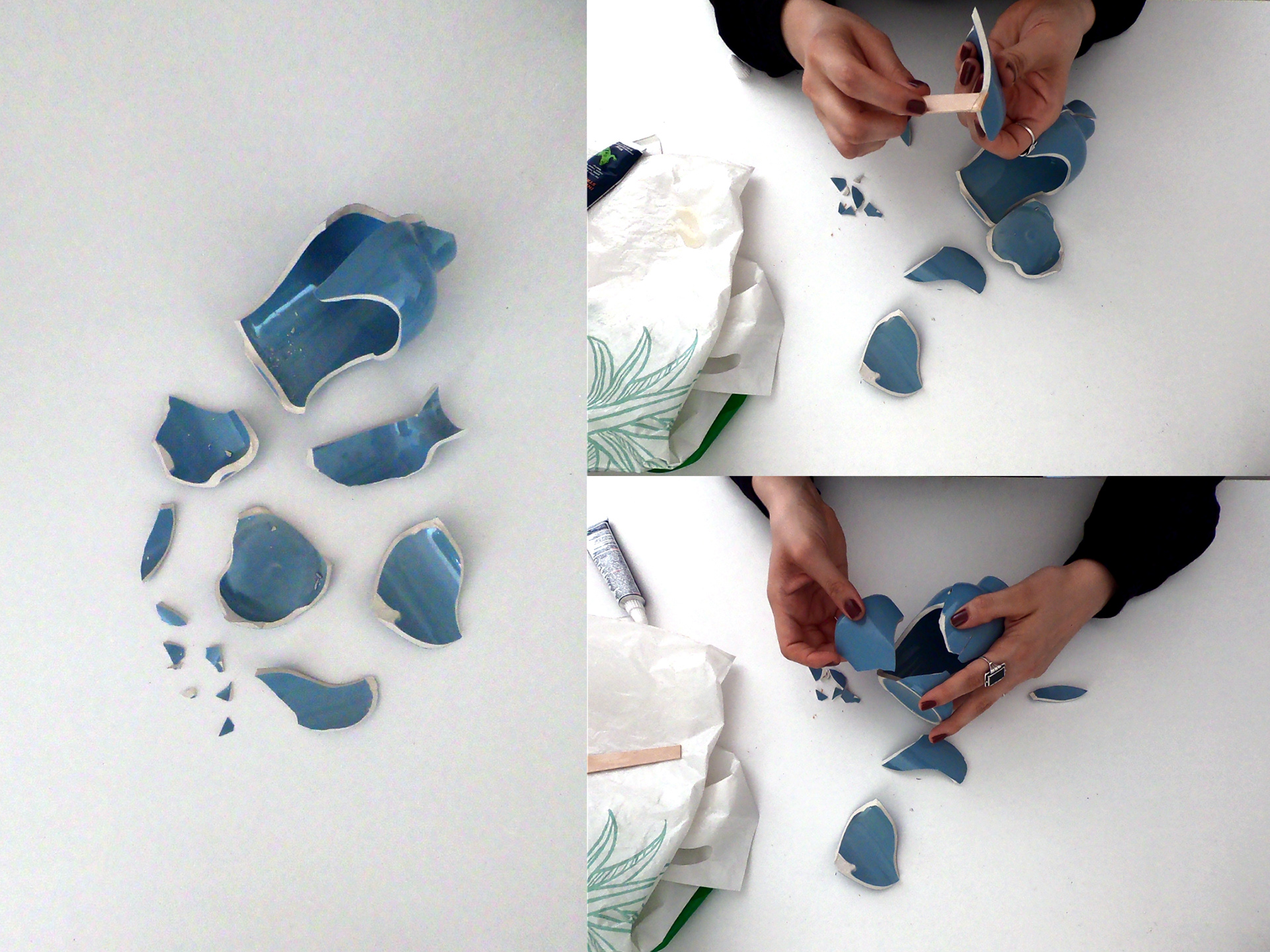 Kintsugi

  is the Japanese art of repairing broken pottery
objects with gold. The flaw is seen as a unique piece
of the object's history which adds to its beauty.